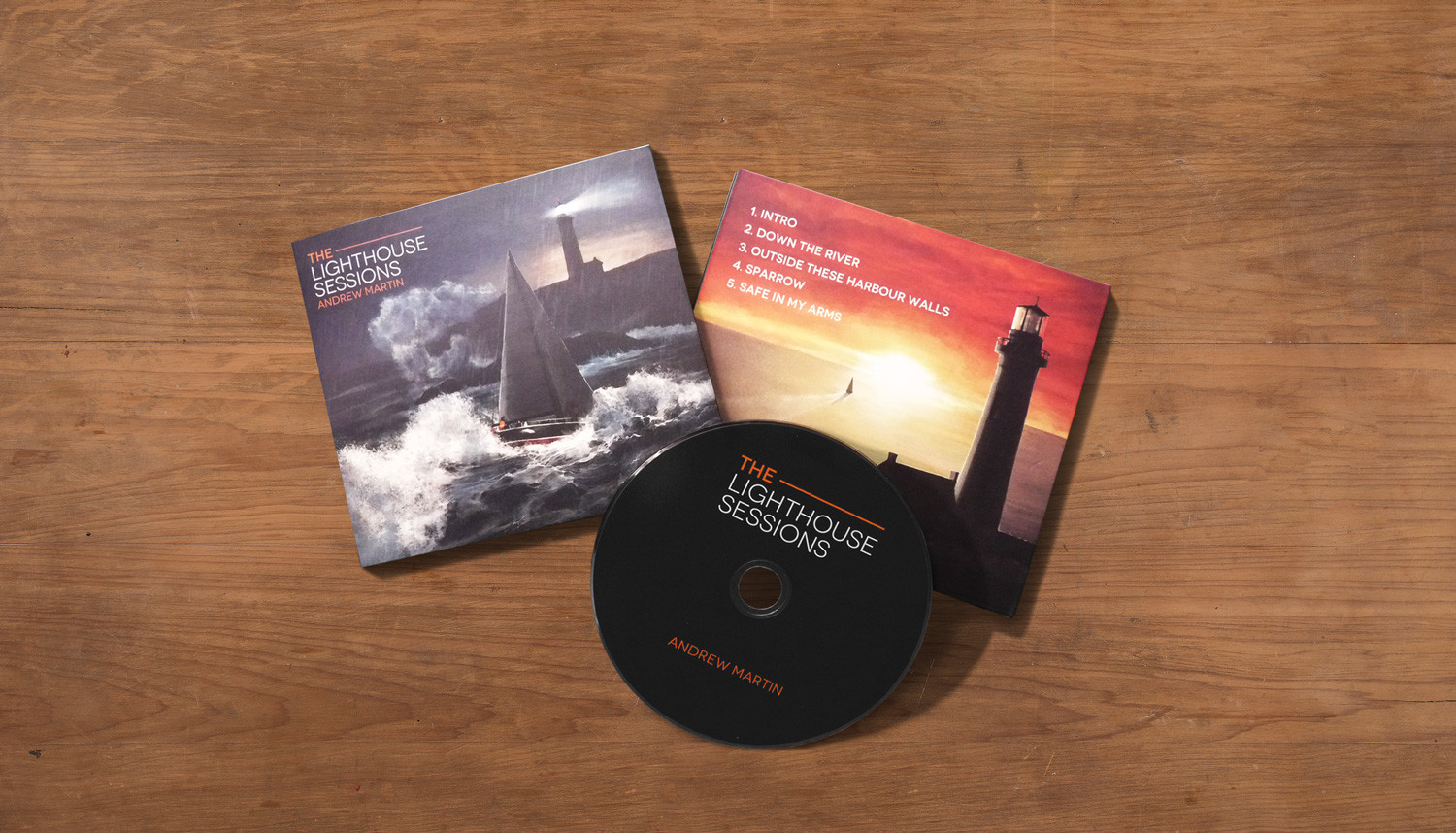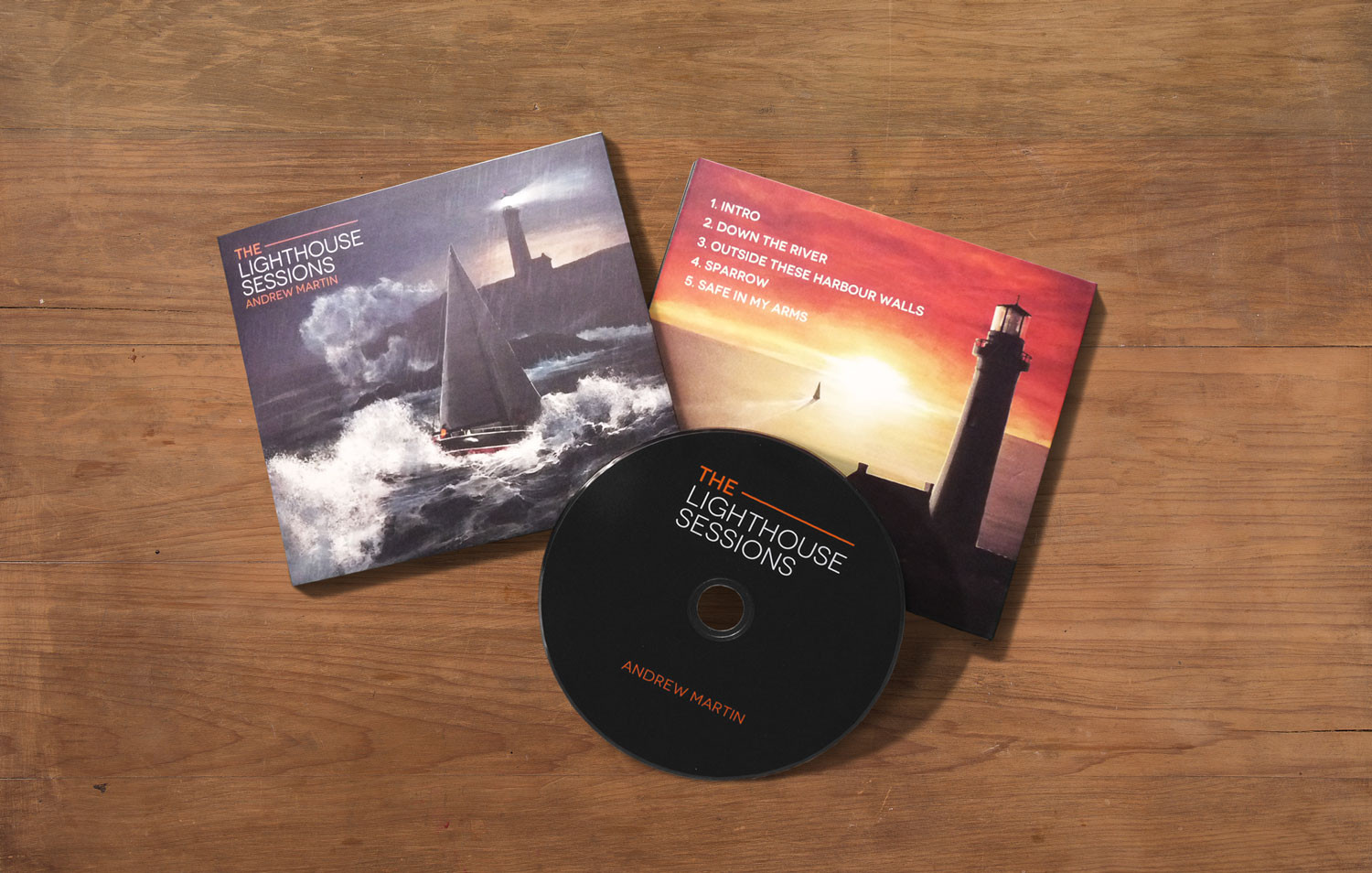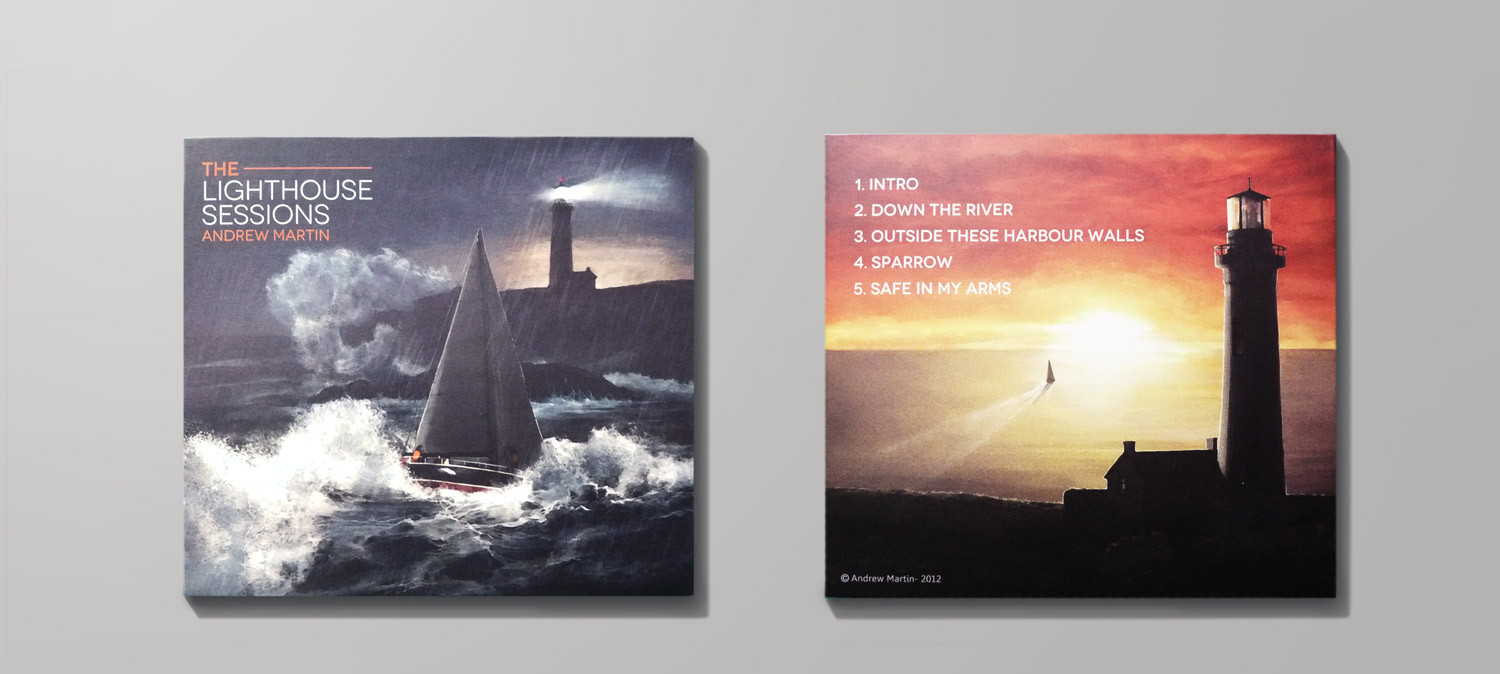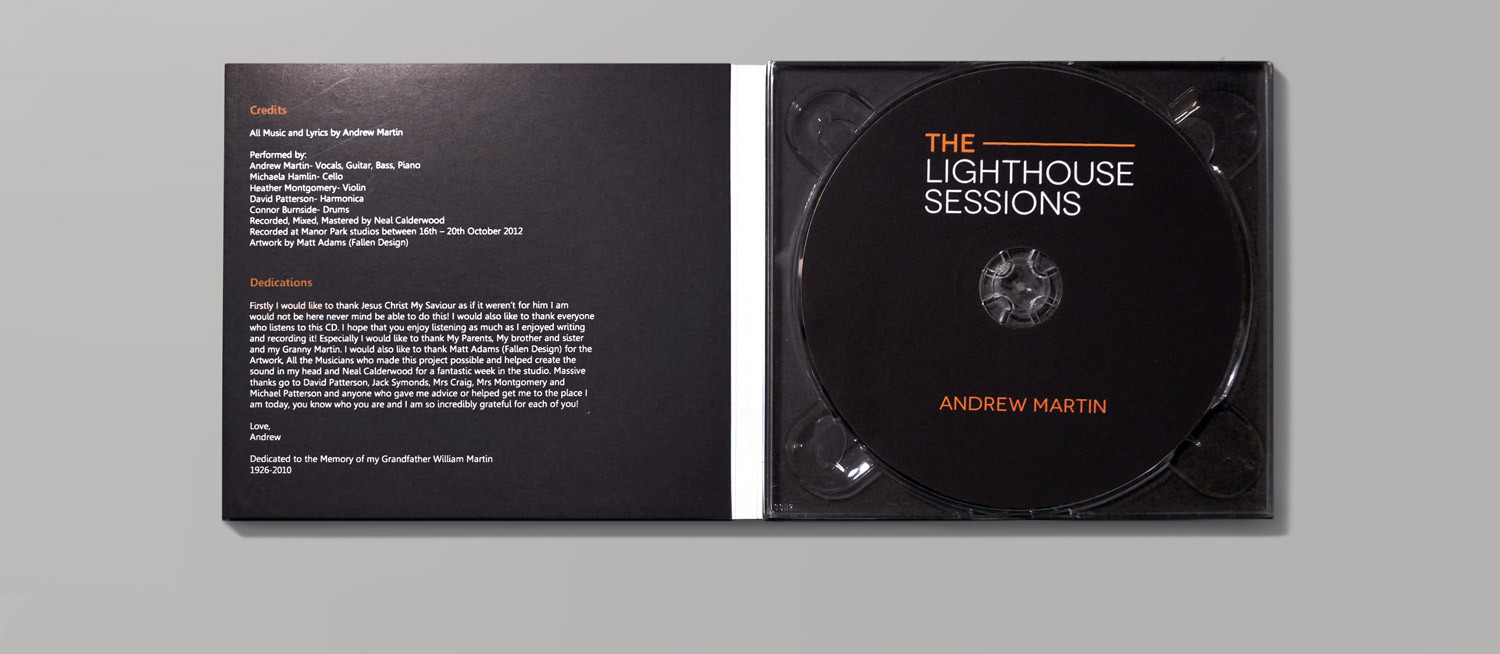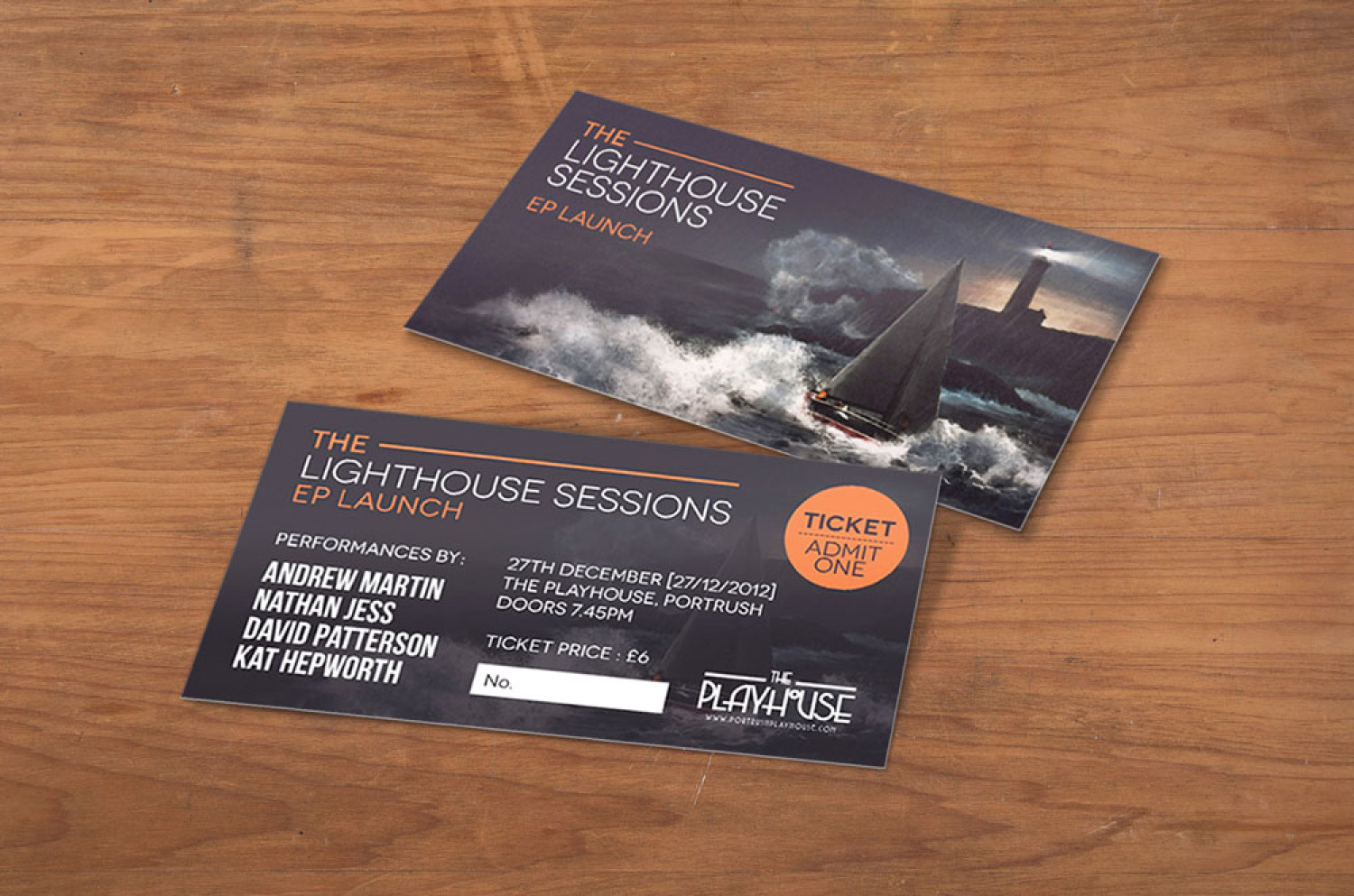 More projects
The Lighthouse Sessions
When the fantastic local singer/ songwriter Andrew Martin was producing his first EP, he came to us looking for some designs for his new CD, titled "The Lighthouse Sessions".
From our first meeting, lots of ideas began swirling around, and after getting a sneaky preview of the songs (which were awesome), we produced 2 digital paintings for the album cover. The artwork featured 2 opposing scenes; a stormy sea and a calm sea to reflect the content of the album, and for this reason, we opted for a plain inside design with a simple brand, in order to draw attention to the artwork itself. It was pretty snazzy after all!
When the EP was printed and ready to launch, we altered the artwork into some further designs for promotional posters and tickets, for what ended up being a sold-out show!
Client
Andrew Martin Music
Year
2012
Type
CD Artwork
Digital Painting
Event Tickets
Promotional Poster
×
× Close popup